I love meeting people and photographing them but most importantly I love when they leave my studio with a smile on their faces, holding their precious portraits, that they grandchildren will admire one day.
I'm trying not to be just a photographer, but an artist that shows people how stunning they are inside and out. When creating a person's portrait, I want it to cherish forever, so they can pass it to their children. They deserve to remember you how their parent looked when they were little.
I always wanted to know my ancestors. I was always thinking how is it possible that royal houses have all those galleries with great grand-fathers. I think everyone deserves to have a similar piece of wall in their homes or a beautifully crafted box with well made portraits.
I also want to show a person who cringes when seeing a camera pointed at them that they have nothing to worry about. Or to a person who needs a good profile image that it's easier than they think.
When I talk with my clients and models, I am trying to learn and then show who they are, because personality is who you are and my job is to show it.
My short life's history
Let me give you a few stories from my life, a little something about me – to show you who I am: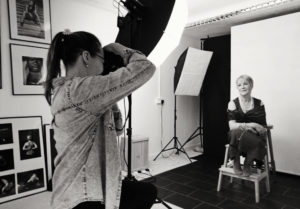 1) On my 10th birthday I got a camera – film one at that time. My first image was of my best friend and a sister together in the middle of my room. Everything would have been perfect,  if  I would be able to 'catch' their heads on the image.. . At that point I was told by an aunt: 'You definitely won't be a photographer'.
2) 15 years after I came to London for an English course with three rolls of film and carefully  photographed whatever inspired me. It happened that one image won a local attention – squirrel in jump, and so I signed up for a photo club.
I attended every week with my printed photographs to hear from my mentor 'crop crop crop!' and so I learned to compose an interesting frame and esthetics,  and compared myself to others,  and exhibited with others annualy.
4) On my A levels I wanted to pass everything that was necessary to go for a law school (5 subjects, all on the upper level). I signed my subject confirmation just to… decide a week later 'I'm not going for law. I am going to study art.' At that point my mum had a huge head shake with 'why on earth art, do you want to starve and not be independent?'
I went anyway but she didn't support the idea. My dad did help me with buying a new camera though.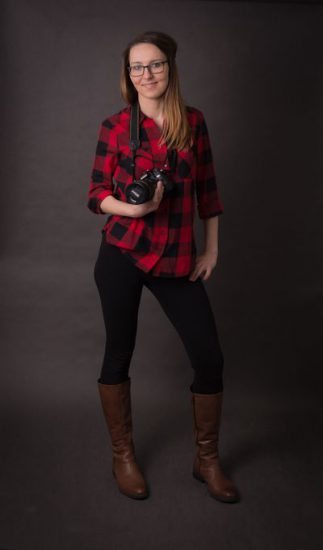 5) At 20 I had my first solo exhibition '100% of femininity' presenting portraits of women in various ages, shapes, locations. My images were appreciated so much that the exhibition ended up being in newspapers, on radio and local TV! (You can find some of the exhibited images in the 'Exhibitions' tab.) Since then every year I select around 20 best images from the previous year and print them in a large format.
I released that printing your work gives a different dimension to your creation. It is an end result of setting manuals on the camera, adjusting lights, posing a subject, and finally getting the right expression and pressing the shutter. Then post-production and finally printing. It is a whole process of 'developing' an image.
6) I went to an art school to study Visual Advertisement. (With a thought I don't need to study photography, but I want to know more and learn more.)
After a year in art school I was bored and wanted to learn more, so I signed up as well for Journalism and Digital Communication at university down the road from the art school.
At the same time I had two jobs: one in a boutique hotel as a receptionist and the other as a graphic designer in an Advertising Agency. I learned life at that point… and one day fainted in the tram from exhaustion. Luckily nothing happened to my physically but I gave up one job and went to charge my batteries at my family home.
7) On my final year I got a scholarship in  Upper Austria University of Applied Sciences to study animation (2D and 3D) audio and video, (and improve my german.) I arrived at the campus two weeks earlier to write my dissertation, it was only me and three other students on whole campus. At the end of this time my dissertation was sent so I could focus on trying to understand my Austrian professors.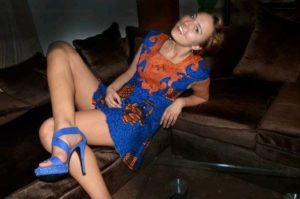 8) At 24 I went to Nigeria to work as a PA to His Imperial Majesty King Sijuwade for a 1.5 year. I also wrote articles for national magazines in my country as a freelance journalist. One of them got national attention and I was asked for interviews all over country. I have a huge folder of works from there also. I think that part of Africa will always stay with me, especially after such a long time living there.
9)   At 26 I opened my own company with digital media (www.numediahouse.com) with photography, graphic design and content creation. I  employed people and worked on contracts with clients.
10) At 29 I was finally brave enough to open my own studio. I painted the walls and refurbished it myself when my 9 months old baby sat 'next to me' in a cot.
All of those steps helped me to build what now I can proudly call "Anna Klesse Photography" brand. The journey never stops though. Why don't you join it? 😉